Dr Roger Ward
B.Sc., MBChB.,Dip Obst.,Dip Aviation Med.,FRNZCGP.
Family medical practitioner – living near Te Puke on a smallblock farming a few alpacas. Widely experienced in rural general  practice. I enjoy being part of our small community with  the opportunity to provide ongoing care.  Allergies and musculoskeletal injuries are special interests . Academic sub speciality in Aviation Medicine to a Medical Examiner Grade 1 standard.
Dr Scott Rieper
MBChb

Originally from Lower Hutt, I graduated from Otago University in 2016. I worked in a variety of medical jobs at Tauranga Hospital before making the move to General Practice in 2019.
I want to help people to achieve their goals through education and healthy choices, and to be able to enjoy the benefits of good health. My interests include travel, rock climbing, mountain biking, golf and good food.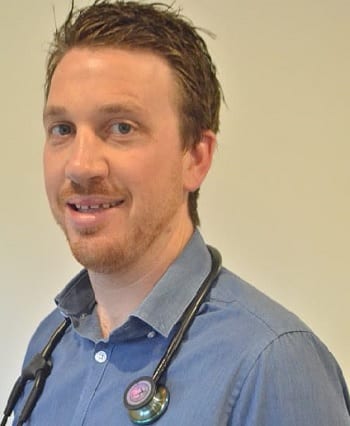 Dr Alex Leslie
MBChB (Otago), FRNZCGP
I am a newly awarded Fellow of the Royal College of GPs having completed training in the Bay of Plenty area in 2018. Prior  to GP training  I worked in a variety of specialities and hospitals around New Zealand and Australia, including as a General Surgery and Paediatric doctor at Tauranga Hospital and as an Emergency doctor in rural Northern Territory.
Alongside GP I work at a local Urgent Care clinic  and as a Police Medical Officer. My interests are children's health, men's health, and acute medicine.
I grew up on a farm in rural Manawatu and moved to Mount Maunganui with my wife in 2012. We enjoy travelling and now have two kids under three. When I'm not wrangling kids I enjoy getting outdoors on board / bike / foot and flying Cessna light aircraft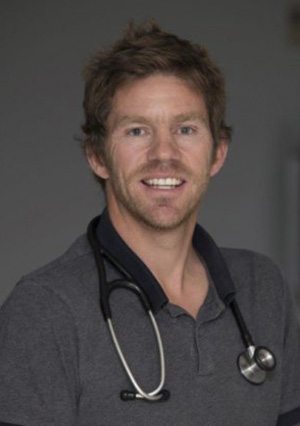 Dr Stewart Montgomery
MBChB (Otago), Diploma in Paediatrics, FRNZCGP
I am originally from Gisborne.   I  graduated from Otago University in 2000.    I have worked in hospitals in New Zealand and Australia and gained a Diploma in Paediatrics in 2005 before commencing my GP training in 2006.   Following completion of my exams I worked in General Practice in Dublin, Ireland for 4 years where I gained great general experience.
I have been working at Te Puke Medical Centre since 2011 and have recently joined the Partnership.
I spend most of my spare time with my family and have two young children.    I also love surfing, golf and mountain biking.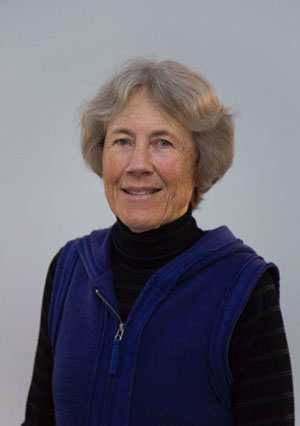 Dr Kerry Neilson
MBChB, DipObst
I am from South Canterbury where I was a solo rural practitioner for many years. To keep some variety, I also worked at the local emergency department, the family planning clinic, the STI clinic, and for a while the youth health clinic & the marae clinic too.
I am passionate about women's health, and have been active in community efforts to improve women's health.
Out of work I enjoy pets, gardening, bicycling, motorcycling, and tramping.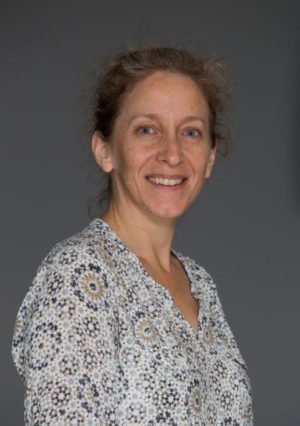 Dr Elaine Pooler
MBBS.Dip.Obst., FRNZCGP
I qualified from St.George's Hospital Medical School, London, in 1992. Emigrated to New Zealand in 1993, initially spending several years in Auckland and Invercargill, before settling in Tauranga in 2001. Since then I have worked, enjoying patient-centred family practice, at Te Puke Medical Centre.
Outside of work, I enjoy time spent with my partner and 2 young sons on beach walks, cycling and kayaking;  trying to keep the garden under control and beat the bugs to the fruit and veg.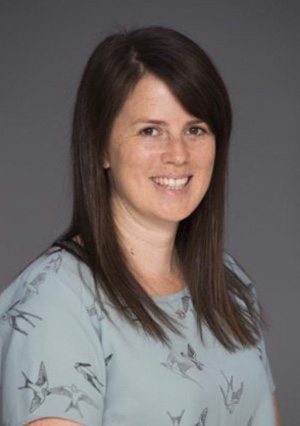 Dr Brooke Vosper  
MBChB (Auckland), PGDipSurgAnat, MRNZCGP
I grew up in Tauranga and went to Tauranga Girls College finishing in 2003. I graduated from the University of Auckland in 2009 and then spent my first couple of years working in Auckland and Middlemore Hospitals.
I took some time off to travel around Africa and Europe before returning and doing some locum work at Timaru Hospital. I then came home to Tauranga Hospital where I spent nearly 3years as an Orthopaedic Registrar.
After spending some time working in the Northern territory of Australia and travelling around Asia, I returned to Tauranga and began the GP training. I passed my exams in 2016. I am now GPEP 2 and plan on completing my fellowship next year.
I have an interest in musculoskeletal medicine.
I enjoy keeping active and regularly play netball and enjoy sailing and softball in the summer months.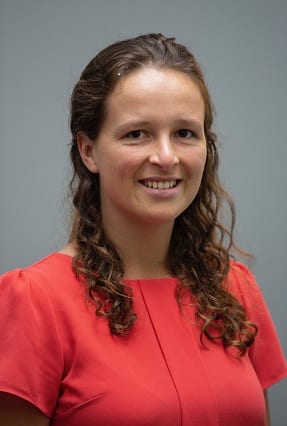 Dr Lisa Wain

MBChB (Otago), Diploma in Paediatrics
I graduated from Otago Medical School in 2014.   Since then I have been living in Mount Maunganui and working at Tauranga Hospital in a variety of roles.   I completed a Diploma in Paediatrics and because of this have an interest in Child Health within General Practice.   I am currently GPEP 2 and working towards my fellowship.
I spend most of my spare time at the beach, keeping active and enjoying time with my husband and young daughter.
Dr Phoebe Shearman

MC ChB, BSc, Dip Paeds
I graduated from University of Otago in 2012 and worked in Hawkes Bay Hospital before relocating to the sunny Bay of Plenty. I am originally from Auckland. I spent several years in Tauranga hospital where I completed the Paediatric Diploma and developed an interest in children's health. I made the switch to General Practise last year. I am currently a year two registrar and hope to complete my fellowship exams in two years time. I enjoy the variety GP brings as well as the opportunity to get to know patients and their families. Outside of General Practice I enjoy running, learning to surf and the outdoors.
Dr Julea Dalley
BHB, MBChB, PGDipSurgAna, ProDipDerm
Tena koutou katoa,
Ko Te Arawa te waka, Ko Ngati Tarawhai raua ko Ngati Pikiao oku iwi.
My whakapapa stretches from Motiti through to Tarawera although I grew up in West Auckland. I love the Bay of Plenty, but particularly Te Puke.
I graduated from University of Auckland in 2010, and am on track for fellowship with the Royal College of General Practitioners. I have worked in Australia and the Pacific, and prior to having my twin boys, was working in Obstetrics and Gynaecology which is still an important part of my job in Family medicine. I also have had some postgraduate training in dermatology, minor surgery and joint injections and can do contraceptive implants, mirenas and pessaries. I love babies and families and look forward to meeting you.
From left:  Gill Hodgson; Rachel Bartley;  Tanya Nicholson (Nurse Manager);  Sue Corney
From Left:  Jolanda Smith; Lindsay Muir; Michele Rowe
Sue Corney 
I graduated as a Registered Nurse at Hutt Hospital and then worked as a practice nurse in Upper Hutt prior to having my children.
I moved to Te Puke in 1987 with my family and we bought a kiwifruit orchard. I started work as a practice nurse at Te Puke Medical Centre in 1992 and as part of my ongoing education completed my Post Graduate Diploma in Health Sciences in Advanced Nursing in 2010.
I really enjoy living and working in Te Puke. Practice nursing is challenging but very rewarding as it gives me the chance to work with people to help improve and maintain their health and quality of life at all ages. The patients who were babies when I first started work here are now having babies of their own.
The staff at Te Puke Medical Centre work together to offer a full range of quality primary health care services and it is a pleasure to be a part of this team.
Jan Farquhar – Practice Manager
I have lived in Te Puke for most of my life, having moved from Rotorua when Mum and Dad brought the Ford franchise here in the mid 60's.
Te Puke was booming then with kiwifruit putting our town on the world map "The Kiwifruit Capital of the World".    Te Puke is a thriving service town and with the Eastern Arterial Link now completed, we have our town back and this is giving us the opportunity for a fresh look and we will once again be a "destination tourist attraction".
Te Puke Medical Centre has been my workplace for over 30 years now.  I still love coming to work every day – there is always a challenge or two – and that is what I thrive on.
To work with such a great bunch of professionals is a privilege and makes it easy to come to work each day.
From left: Tanya Broomhead, Debbie Murray; Jo Edwards; Jan Farquhar (Practice Manager); Karen Addison; Heather Childerhouse; Gail Drennan