Opening Hours/After Hours
Clinic Hours:
Te Puke Medical Centre is open for consultation
Monday to Friday 8.00am to 5.00pm
(excluding Public Holidays, Christmas/New Year weekends and Easter weekend)
After Hours Care:
In the case of a life threatening emergency Dial 111 immediately.
Otherwise Phone 5739 511 – Your call will be diverted to our after hours medical care. You will get a recorded message saying you have reached the After Hours service for Te Puke Medical Centre. To help you get the right help, you will be given several options to choose from. Your call will then be answered by our After Hours phone triage care "Homecare Medical".
For general health information you can go to the Health Navigator website – healthnavigator.org.nz and search on the tab A-Z for easy to read information for things like diarrhoea, vomiting, fever, colds, flu and injuries.
Our After hours medical care is provided by Accident and Healthcare Medical Centre, 2nd Avenue, Tauranga. There hours are 8am – 9pm seven days a week. Some of our doctors participate in the after hours roster.
Making An Appointment
You can make an appointment by phoning 5739 511 during clinic hours. For routine appointments for repeat medication it is best to arrange an appointment with your usual doctor 2 weeks prior. All doctors have a 'rostered day off' so it is a good idea to plan ahead. It is helpful to see the same doctor most times so you have continuity of care.
Longer Appointments: If you have more than one problem to address, please ask to book a double appointment. This means your doctor can safely give full attention to each issue you need to discuss. A hurried or incomplete assessment can miss something important and put your health at risk. There is an additional charge for longer appointments. Please discuss with the receptionist when making your appointment. Often it is easier to make separate appointments for important problems. Extended appointments are needed for: Multiple problems – more than one issue or – Insurance Medicals – Pre-employment Medicals – Driving Medicals – Some mental health problems If you require an appointment for any of the above-mentioned, please tell the receptionist so the correct appointments can be made.
Walk-in Clinic & Urgent Appointments Our Walk-in Clinic provides an accident and urgent medical service on a "no appointment required" basis. These clinics operate during the week from 8am until 5pm and are staffed by each of our Doctors on a roster basis. There are no appointments; emergencies take priority, otherwise patients are seen in the order in which they arrive at the Medical Centre. This means you can be seen by the duty doctor if you feel you need urgent attention and your usual doctor is fully booked. Please note: The walk-in clinic is not intended for non-urgent matters, especially the prescribing of regular medication and 3 or 6 monthly check-ups.
Cancellations Please call us if you cannot attend your appointment. Giving us at least four hours notice will allow us to reuse your appointment time.
Waiting Times We make every effort to run on time. Every patient has a different need and unfortunately unexpected emergencies and complex problems will sometimes cause delays. Please check in with a receptionist on arrival. They may be able to estimate any waiting time.
Repeat Prescriptions
These can be done for enrolled patients only. If you are a visitor or we have not prescribed the item before for you, you will need to see a doctor.
Routine prescriptions may be requested over the telephone, an email request via our 'Contact Us' page on our website or via Patient Portal, provided you are not due to be seen by your doctor. Ordering a prescription via Patient Portal is very convenient for you – enquire at reception on how to sign up.
2 working days notice is required for this service. For safety reasons, you need to be able to provide the names of your medications.
Test Results
Test Results are important. For normal results, patients may be informed by letter or telephone. You are welcome to ring to speak to a nurse if you do not receive notification within 2 weeks. We will phone you with any urgent results. Click here
Equipment
The Te Puke Medical Centre is well equipped. Our equipment includes oxygen, nebulisers for asthmatics, resuscitation equipment (including a defibrillator) and medicines for emergencies, audiometer for hearing and ear checks, cardiograph, a cryosurgical unit and liquid nitrogen for the freezing of sunspots, an ear microscope and an autoclave for proper sterilization of surgical instruments.
Chaperones
All patients are entitled to have a chaperone present, especially when undergoing intimate examinations. Please ask if you wish to have another person present during your examination; one of the practice nurses will attend.
Online Patient Portal
(Unfortunately during the COVID-19 pandemic on-line appointments are not available. Ordering a prescription is not functioning at the present time. Our apologies for any inconvenience. We hope our IT people can fix this problem promptly).
Online Patient Portal A patient portal is an easy, safe and convenient way for you to manage more of your own health care. Use your online portal to book appointments with your GP (unfortunately during the COVID-19 pandemic on-line appointments are not available), request a repeat prescription or update your contact phone number or address. With a secure password, you can log into your patient portal and manage it in your own time – 24 hours a day, seven days a week – from wherever you happen to be. The set up fee is $15.00 per adult. Children can be linked, at 'no charge", to a parent who is registered on Patient Portal. This will enable you to make an appointment for your child online. Ask at reception to register for a Patient Portal Account
Healthy Tips
Kiwifruit great for health!
Scientific evidence presented at the Zespri Momentum Conference (October, 2012) confirms that kiwifruit consistently rank as one of the most nutrient dense fruit available. Kiwifruit are a great source of vitamin C,dietary fibre, potassium, folic acid, vitamin E, carotenoids and other antioxidants.. They have a low glycemic index (GI) and are low in fat.
One kiwifruit a day can provide the total daily requirement of vitamin C and has also been shown to increase blood levels of vitamin C. Kiwifruit are a good source of dietary fibre and have been shown to improve bowel health and regularity. In addition kiwifruit contain a unique enzyme called actinidin that aids digestion of several food proteins including meat,milk,legumes and cereals.
As always, a variety of fruit and vegetable should be consumed as part of a balanced diet.
Vitamin C content of kiwifruit.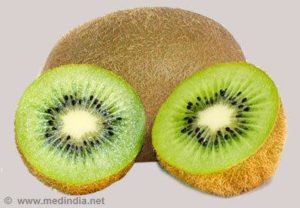 Green 85.1 mg/100g
Gold 108.5 mg/100g
Sun Gold 142mg/100g
Green 14 173mg/100g
Daily requirements of Vitamin C EU 80mg/day
USA 60mg/day
Reference.
Nutritional Value of Zespri Kiwifruit Health Toolkit. July 2012
Child Protection Policy
We are following a clear protocol of action and a framework for our responsibilities and legal duties in relation to each child's vulnerability and protection. You can read our Child Protection Policy here: Child Protection Policy 2018
Snippets Of Te Puke and surrounding District
Health Information Privacy Statement